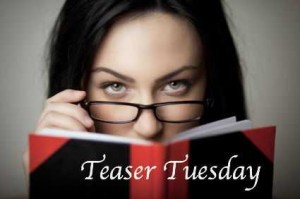 Teaser Tuesdays is a weekly bookish meme, hosted by MizB of Should Be Reading. You know the rules: grab your current read, open to a random page and share a two sentence teaser with us (no spoilers!). Be sure to tell us about the book, so we can add it to our TBR list!
This week, my teaser is from Rasputin's Shadow
by Raymond Khoury. This one looks meaty and I can't wait to dig in!
"There was another dead man inside the room, by the bed. Looked like one solitary round, again, though this one was through the heart. Otherwise, the room looked undisturbed."
That's a lot of dead guys for one short teaser! What's teasing you this week?