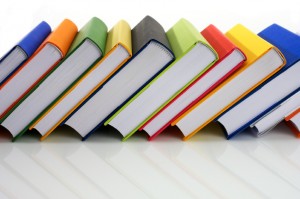 I have been an absentee landlord around here lately.  Usually, posts are slow because I've been working; this past week, I've been home and feeling so lazy. I've been enjoying a relaxing week, but now I've got to start getting caught up!
So, first on my plate, a couple of new books.  I don't have enough room to list all the books that have come in, but I want to hit a few highlights.
In the best news ever, I won 2 John Sanford books from Literary Feline!  I want to thank her and I especially want to thank the first two winners, who didn't respond in time!  Sometimes coming in third pays off.  She sent me Mortal Prey
and Storm Prey
and I can't wait for a chance to read them.
A couple of ARCs came in over the last week or so. Most recently, Beneath the Sands of Egypt: Adventures of an Unconventional Archaeologist
by Donald P. Ryan, PhD. This one sounds like lots of fun: Ryan discovered the tomb of the female pharaoh Hatshepsut, whose father, Thutmose I, was the first pharaoh buried in the Valley of the Kings 3,400 years ago.
Next, A Bad Day for Pretty
by Sophie Littlefield. It's a small-town mystery featuring tough-talking Stella Hardesty, who manages a sewing shop and doles out her own brand of justice to wife-beaters, and investigates a mummy uncovered at the Prosper, MO fairgrounds.
Proust's Overcoat: The True Story of One Man's Passion for All Things Proust
by Lorenza Foschini, which looks to be about 100 pages. Should get through that one pretty quick. And I picked up Broke, USA: From Pawnshops to Poverty, Inc.How the Working Poor Became Big Business
by Gary Rivlin. It hits on a topic near and dear to my heart: how easy it is to get into debt and how hard it is to get out.
That ought to make for some great reading! What new books have YOU gotten lately?