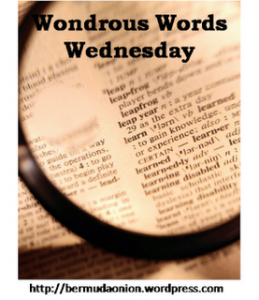 It's Wednesday and I have some words! New words have been sort of scarce the last few weeks, but I did find one or two to share.
From When the Thrill Is Gone
by Walter Mosley, I found these:
1. Passepartout – Jean Passepartout is a character in Jules Verne's novel, Around the World in Eighty Days. He is the French valet to the novel's English protagonist, Phileas Fogg. His name translates literally to "Goes-Everywhere", but means "skeleton key" in French.
"Pale and slender, blue-eyed with ash blonde hair, Mardi Bitterman was born to be my Passepartout."
2. Gunsel – A criminal carrying a gun.
"That guy took a step at me but Vartan held him back. Lucky for that gunsel that he did, too."
But that's all I've got today! Here's hoping for more and better words next week.