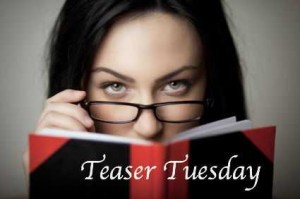 Teaser Tuesdays is a weekly bookish meme, hosted by MizB of Should Be Reading. You know the rules: grab your current read, open to a random page and share a two sentence teaser with us (no spoilers!). Be sure to tell us about the book, so we can add it to our TBR list!
This week, my Teaser is from The Mirage
 by Matt Ruff. It starts with a twist on recent American history. It's a little disconcerting, and it promises more plot twists to come!
"On November 9, 2001, Christian Fundamentalists hijacked four commercial passenger jetliners. They crashed two of them into the Tigris and Euphrates World Trade Towers in downtown Baghdad, Iraq, and a third into the Arab Defense Ministry headquarters in the federal district of Riyadh."
See what I mean? Be sure to check back — I'll be reviewing this one in February.