Saturday Snapshot is hosted by Alyce at At Home with Books. To participate, post a photo that you (or a friend or family member) have taken then leave a direct link to your post in the Mister Linky. Photos can be old or new, and be of any subject as long as they are clean and appropriate for all eyes to see. How much detail you give in the caption is entirely up to you. Please don't post random photos that you find online.
I am on the road this week (in Detroit at our new facility there) and so I thought I would share a couple of pics from the road. One of the things that makes business travel worthwhile is an expense account and dining out with colleagues. This past week, we hit some great places, but one of my favorites is the Kona Grill. A few of us were determined to eat ourselves into a sushi coma…and we very nearly succeeded! Here are some (admittedly fuzzy) pics from my colleague's iPhone camera.
This is the before picture: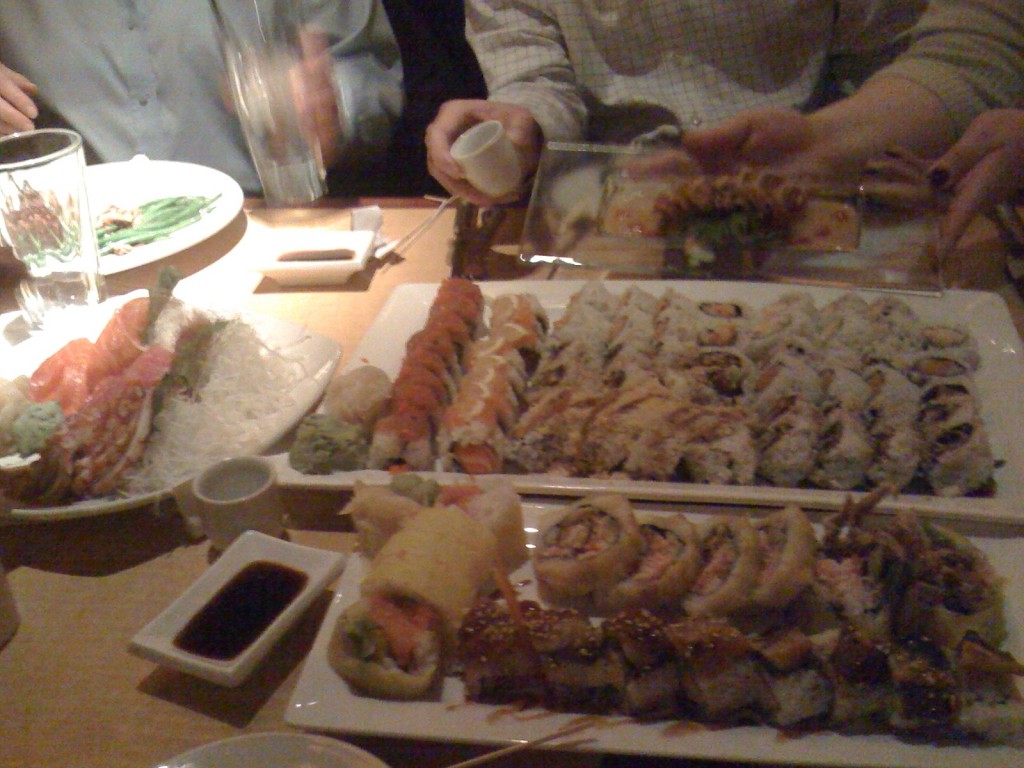 And these are the same plates about 10 minutes later: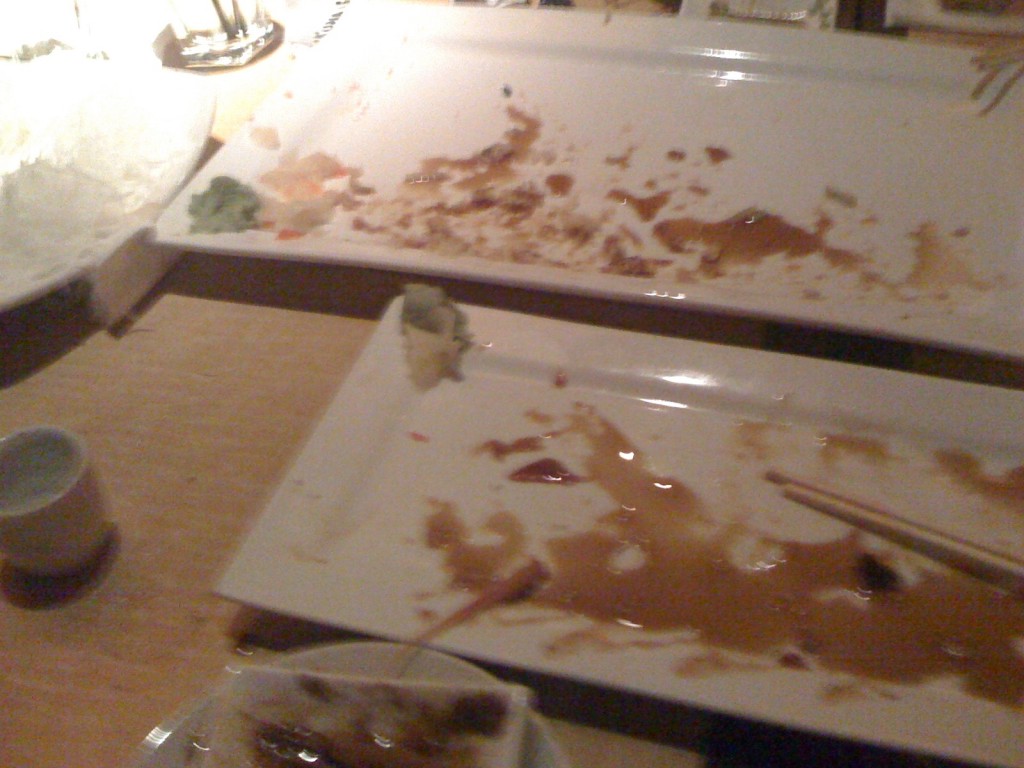 That was quite a tasty meal!