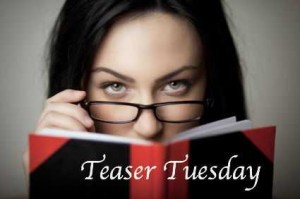 Teaser Tuesdays is a weekly bookish meme, hosted by MizB of Should Be Reading. You know the rules: grab your current read, open to a random page and share a two sentence teaser with us (no spoilers!). Be sure to tell us about the book, so we can add it to our TBR list!
This week, my teaser is from Bleed For Me by Michael Robotham. This is a fabulous mystery so far – I can't wait to get this post up so I can do some more reading. This is the tough-as-nails female detective, Cray, talking to psychologist Joe O'Loughlin about getting drawn in to her investigation:
"Suck it in, Princess and put on your big-girl pants. You're playing with the grown-ups now."
What's teasing YOU this week?