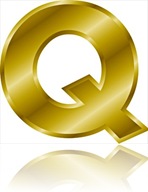 Every now and then, I find myself a little annoyed that I didn't get a copy of the latest hot book to review, or that I wasn't one of the first to read the book that became the big hit. I hate to think I somehow missed the next big thing! Next time that happens, I am going to re-read this quote (from one of my cousin Ann's favorite authors) to remind me that sometimes you are better off looking for more obscure material:
"If you only read the books that everyone else is reading, you can only think what everyone else is thinking."
– Haruki Murakami, author of Kafka on the Shore, The Wind-Up Bird Chronicle, and many, many more.