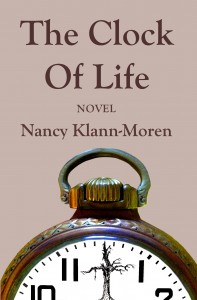 The Clock Of Life
 is a coming of age story set in the American South. It's 1974, and Jason Lee Rainey has just started school. On the very first day, he makes friends with a black kid named Samson, and gets bullied for pursuing that interracial friendship. Even if Jason Lee is living in the post-Civil Rights era South, the residue of the recent past is everywhere in Hadlee, Mississippi. "Your daddy got himself forty-seven stiches across the back of his shoulder. And they threw him in jail to boot, just so you and boys like Samson could be friends," Jason's mother tells him.  Jason Lee is eager to find out what happened to his father, who died in Vietnam the year he was born, but his mother won't tell him anything else. If finding out about the past is part of Jason Lee's journey, so too is finding out how the past has a very real effect on his 1980's, teen-aged present.
I really liked this book; it's not preachy, and it has a real and authentic feel to it. It gets the point across that Civil Rights activists were ordinary people who were doing what they thought was right. It also shows, without being too heavy handed, that the civil rights struggle is not over in America. Although Jason Lee doesn't let disapproval prevent him from doing the right thing, he's also a real kid who does stupid kid stuff, like experimenting with moonshine, and stuffing candy machines with fake quarters. I thought that Samson could have been given a little more definition early on, but he too, is a real kid—good, but not a saint.
The only real criticism I have is reserved for the title; it's dull and nondescript, and really doesn't give much of a hint about the great book it describes.
My copy of The Clock Of Life
was an Advanced Reader Copy provided free of charge.
—Nanette Morton