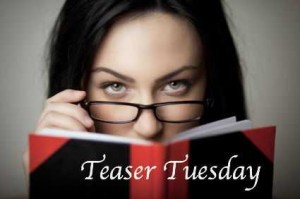 Teaser Tuesdays is a weekly bookish meme, hosted by MizB of Should Be Reading. You know the rules: grab your current read, open to a random page and share a two sentence teaser with us (no spoilers!). Be sure to tell us about the book, so we can add it to our TBR list!
This week, my teaser is from Ripper
 by Isabel Allende:
"Petra Horr cropped her hair short like a boy, never used makeup and always wore the same clothes: boots, black trousers, and a white cotton shirt, and in winter, a thick sweatshirt with some rock band logo on the back. Her two concessions to fashion were her hair, dyed so it looked like a foxtail, and the lurid nail polish she wore on her fingernails and toenails, which she kept clipped short because she practiced martial arts."
I had to do some googling to figure out what they meant by foxtail hair, but I think they mean this.